Safe, Reliable, and Loving Care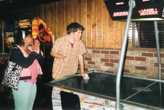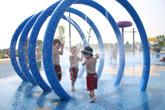 Community Access Service
for Children and Adults
with Disabilities
---
---
At Loving Care Family Services, we believe that participation in the community is important for people with special needs. We have seen how all too easy it is for people with special needs to become isolated and solely dependent on their parents. We place special emphasis on supporting community access. Our caregivers act as peer supports and accompany clients into their community. Our caregivers work with the client and family to plan outings that are fun for the client, help meet goals related to social interaction, and can also provide the appropriate support, including personal care, needed by the client in the community setting.
Our goal is twofold: to help our clients integrate into their community, and to help increase their control over their lives and activities.
Our Community Access Services includes:
Fun community outings
Transportation to therapy, medical and professional appointments
Assistance with volunteer activities
Accompany to social and group events
Accompany to church or other religious events
Interpersonal skills building
Exercise and fitness activities
Nature activities
Payment Options:
These services can be paid for by the DBHDD NOW/COMP waiver and by private pay.
Top